Principals

Cannon grew up in southern Alberta on a hog farm and cattle ranch. He's always loved working with animals and decided to stay in the agriculture industry when he began developing software. With his agriculture and computer background, he is uniquely able to understand the needs of the on-the-ground rancher as well as understand how software can be built to meet those needs. He spent the past ten years developing Fusion, the well-regarded management solution for feedlots. With the progress of cell phone and internet technology, he knew the time was ripe to bring a similar application to the cow-calf industry and is excited to be part of this project. Cannon and his wife still live in southern Alberta. They have four children, one of whom is still at home, and all of whom were blessed to grown up working on neighboring farms.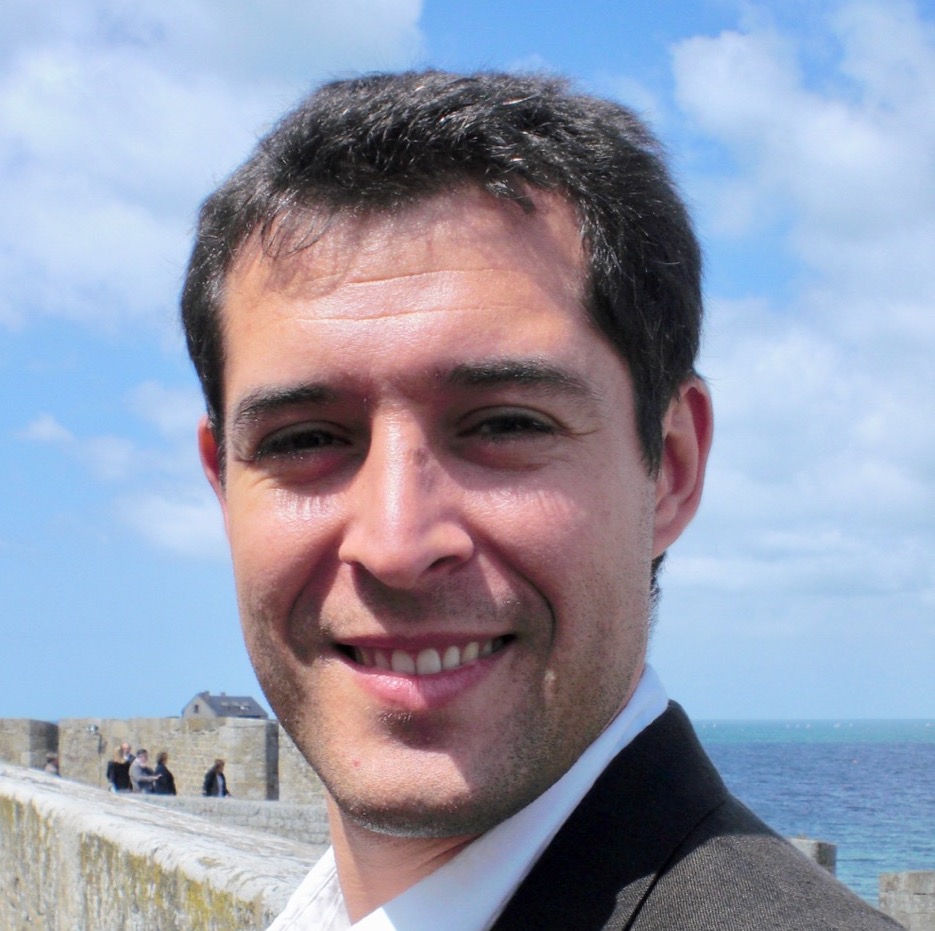 Aurelien started developing software when he was eleven years old and eventually graduated with a Master's degree in Computer Science. In 2003, inspired by Apple's philosophy of computers, he and two associates formed a company dedicated to producing the best business software for the brand new Mac OS X platform. When Apple released the iPhone in 2007, Aurelien was naturally interested in developing for this exciting new platform as well. After working for ten years as a software engineer on both small and large projects and training other developers, he became disenchanted with the trend of companies quickly producing apps while only caring about short term gains. Instead, he wanted to build software that was important to the success of the customer's business and that would continue to grow and mature for many years to come. Even though he knew little about the cattle industry (he does love a good steak, though!), he knew this project would be in line with his goals to create well designed business software for people who rely on it intensively. Aurelien and his wife are living on the beautiful French west coast with their two girls. When he isn't working on Herdly, he enjoys windsurfing the waves of the ocean.
Country Availability
Although we are based in Canada, we've designed Herdly to work in countries around the world—and especially in Canada and the United States. We're proud to have ranches on several continents using Herdly to manage their ranches.
Herdly's History
Herdly is the result of a long-time dream of Cannon's to make an application for ranchers. He started thinking about how it could be designed in 2014, but didn't get serious about it until 2016 when he teamed up with Aurelien. It took two years to finish and was released to the general public in the early part of 2018.
Our Philosophy
We are committed to improving Herdly each year by adding new features and making it easier to use. We want Herdly to be enjoyable to use while offering functionality that helps ranchers get their work done well. We also feel strongly that ranchers should own their data and not feel locked in with Herdly. So, although we rue the day a customer might have to leave us, we're committed to ensuring all their data can be exported before they go.
Need More Information?
If you need more information than can be found on our website, feel free to contact us through our support request page.