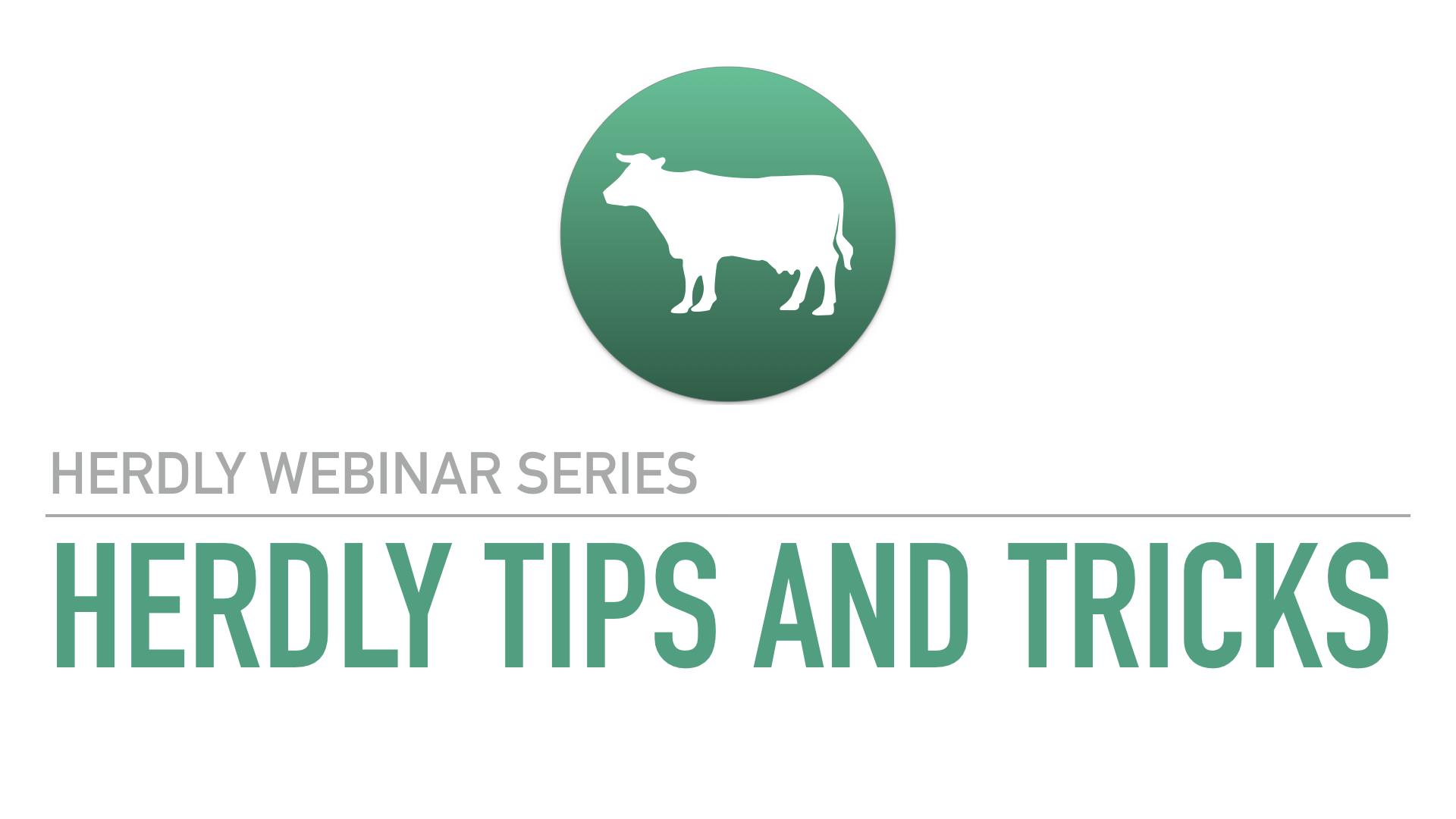 Our first webinar series is now complete. If you missed any of the webinars, over four and a half hours of recorded content is available on our website to watch at your convenience. The content is broken up into four videos:
Introduction to Herdly gives a high level overview of Herdly suitable for any rancher trying to get a feel for whether Herdly will be a good fit for their ranch (spoiler: we think it will!) We also show how to install Herdly on your computer or phone and get started with a demo ranch.
Setting Up Your Ranch will walk you through every step of the setup process starting with creating your own ranch account. Setting up your ranch correctly in Herdly will make it more efficient as you use it to handle your cattle.
Herdly Fundamentals focuses on core principles and concepts that Herdly is based on. Understanding these concepts will help you get more out of Herdly as you manage your ranch.
Herdly Tips and Tricks shows a potpourri of features in Herdly that make it faster to use on a day to day basis. From entering dates to selecting animals to entering breeds, everyone will learn something in this video.
Head on over to the Webinars section of our website to start watching any of these videos.
---
« Back to Blog Home
---