Bulk Edit Animals Action
We're happy to announce the release of version Herdly 1.9. Have you ever wished you could change some information for several animals at the same time? Most actions in Herdly work on multiple animals, but there are still plenty of fields which can only be changed one animal at a time. However, in Herdly 1.9 we've built in the infrastructure needed to allow bulk editing of these fields. We anticipate this will save you oodles of time!
This works as a two step process. After you've selected the animals you want to change and invoked the new Bulk Edit Animals action, you will be presented with a list of fields. Choose the one you want to edit and then you'll be shown that field. Make your change and hit save. Viola! That field is now changed for all the selected animals. Want to change another field? Just use the action again. Easy as pie.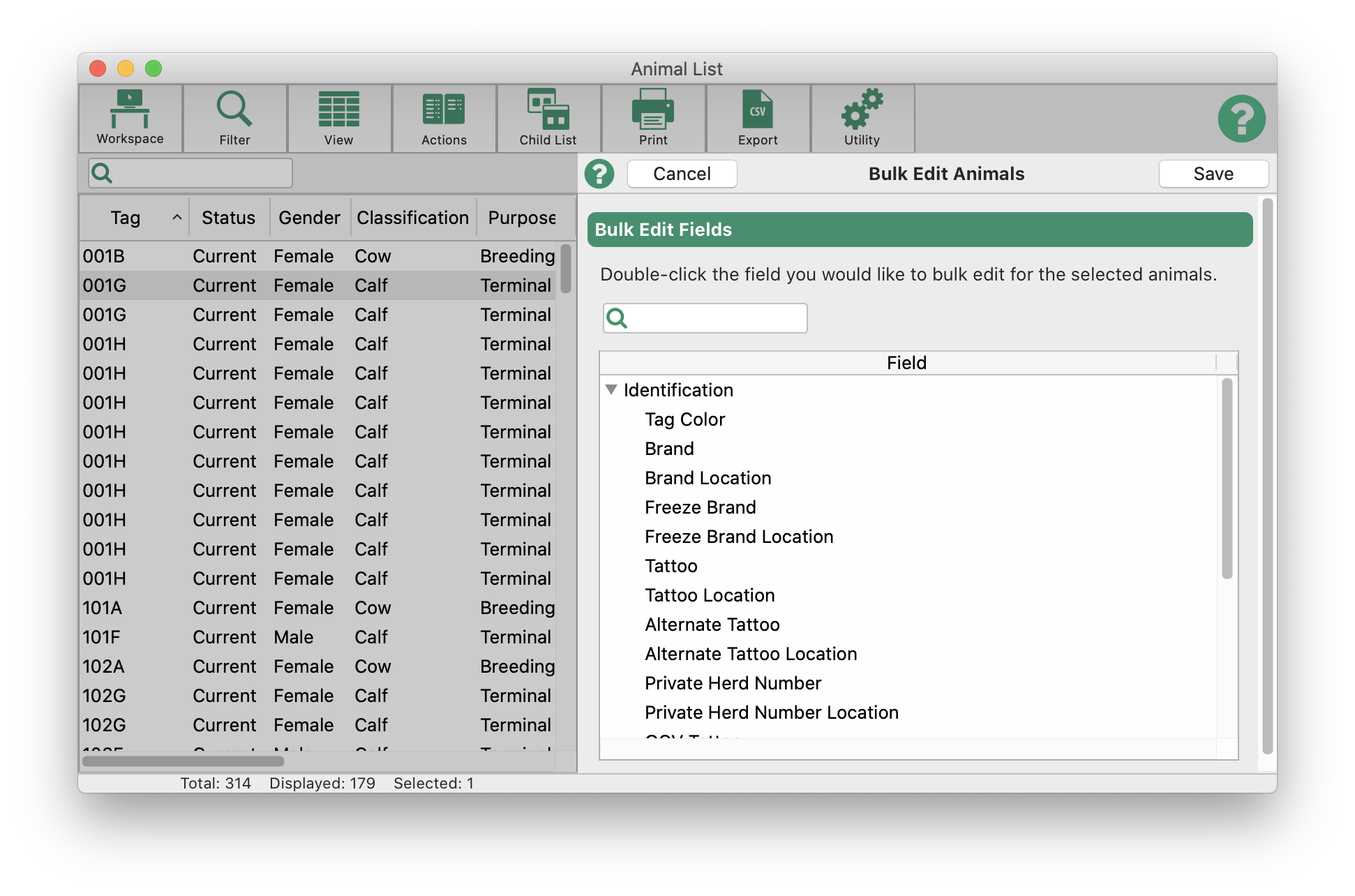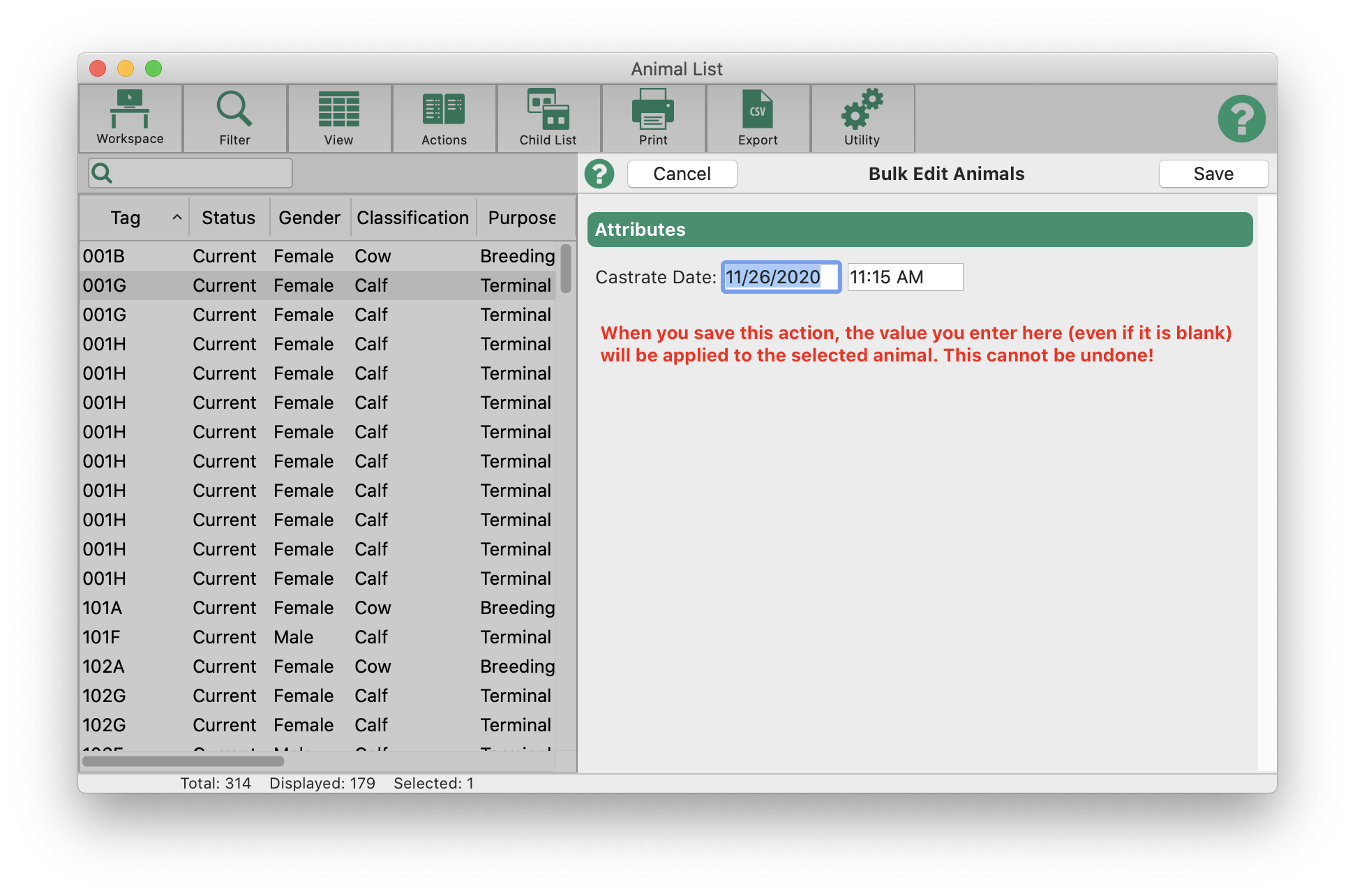 Even better, this can be done on the desktop and iOS versions of Herdly. This is the first phase of this feature in which we've added bulk edit capability for the following 19 fields. Many more fields will be added in the next few versions.
Tag Color
Brand
Brand Location
Freeze Brand
Freeze Brand Location
Tattoo
Tattoo Location
Alternate Tattoo
Alternate Tattoo Location
Private Herd Number
Private Herd Number Location
OCV Tattoo
OCV Tag
Status
Dehorn Date
Castrate Date
Branding Date
Attributes
Color
Breed
Horn Status
And More
There is more. Please find the details in the Herdly 1.9 release notes. We hope you enjoy using this version!
---
« Back to Blog Home
---